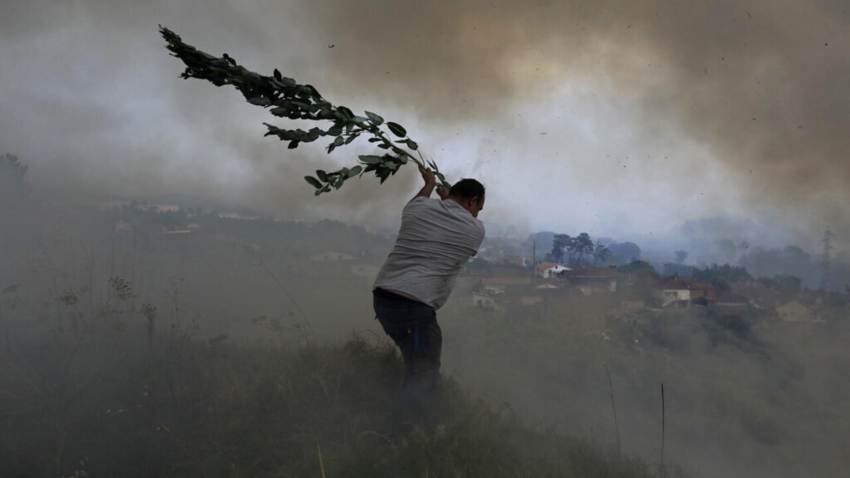 Photo: TYT
The European Court of Human Rights will this week begin hearing cases brought by EU citizens against their governments. State administrations are accused of failing to take decisive action to reduce climate change, which the plaintiffs argue is a violation of their fundamental rights.
The court in the French city of Strasbourg is due to hear three cases involving more than 30 countries. It is the first time the European body has been asked to consider whether inadequate climate change policies could constitute an infringement of the European Convention on Human Rights.
The first case, which begins arguments on Wednesday morning, was brought by a collective of Swiss women aged over 75 who say that global warming has damaged their health, especially during the heatwaves that are becoming more severe and more frequent across Europe.
By failing to take the measures necessary to cut carbon emissions in line with international targets, they contend, Switzerland has failed to meet its obligations to protect their right to life.
France is also in the dock. The state is being sued by Damien Carême, a member of the European Parliament for the Green party and former mayor of a town on France's northern coast, who submits that his life and home have been endangered by government inaction on greenhouse gases.
The human rights court will hear his case on Wednesday afternoon.
It has also agreed to consider a third case, this one brought by six Portuguese children and young adults, in which they argue that the governments of 33 European countries, including all 27 members of the EU as well as Norway, Switzerland, the United Kingdom, Turkey, Russia and Ukrain, have failed to curb emissions, resulting in climate change that stands to disproportionally affect young people.
Their case will go before the court later this year.
Falling short of international obligations
All three cases, which will be heard by the court's highest chamber, hinge on the international commitments that governments made under the 2015 Paris Agreement, which binds them to significantly cut emissions by 2030 in order to keep the rise in the planet's temperature below 2 degrees Celsius this century.
The signatories, including EU countries, have largely failed to meet these targets.
As a result, the applicants argue, climate change has been allowed to worsen, with consequences such as wildfires, coastal erosion and heatwaves.
They submit that their governments have failed to protect the rights set out in the European Convention on Human Rights, namely the right to life and respect for private and family life, including homes.
Each of the three cases involves groups who say they are especially vulnerable to the effects of climate change, whether because of advanced age, living in an exposed location or belonging to a generation that faces many more decades on a warming planet.
Climate change in court
If the court finds in their favour, governments could be ordered to take more decisive action to cut greenhouse gas emissions. Some of the countries named argue that such a ruling would see the court overstep its remit.
Six other climate cases are already pending with the European court, while thousands of others have been filed in jurisdictions around the world.
According to the Grantham Research Institute on Climate Change and the Environment at the London School of Economics, climate change-related cases – including suits against companies as well as governments – have more than doubled since 2015.
The total number of cases now stands at over 2,000, around one-quarter of them filed between 2020 and 2022.